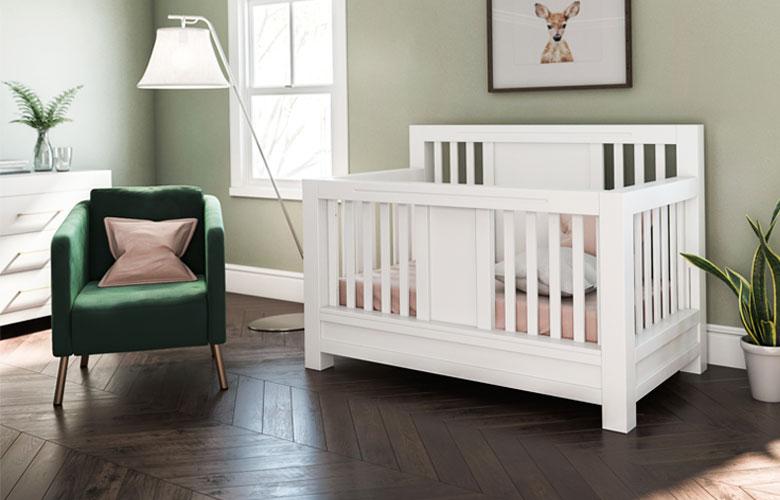 Romina Ventianni Collection
MODERN DESIGN DRESSED IN EXQUISITE ATTIRE
Ventianni Collection is inspired by the simplicity of the 1920's clean lines, robust but balanced proportions and accentuated by color variation. The 20's were good years and the 20's are always a good age, beautiful and exuberant like Ventianni's strong but sophisticated substance. Scale and color add visual harmony for this timeless collection. Available in over twenty base finishes and unlimited two-tone combinations.
Construction key facts:
Made in Europe
100% Solid Hardwood
Non-toxic, water-based and Organic oil finishes
No formaldehyde or VOC emissions
Periodically tested to meet and exceed CPSC standards
All of our products are designed and tested to meet US standard size and CPSC requirements. Any mattress used in this crib shall be at least 27 1⁄4 by 51 5⁄8 in. with a thickness not exceeding 6 in.
Filters