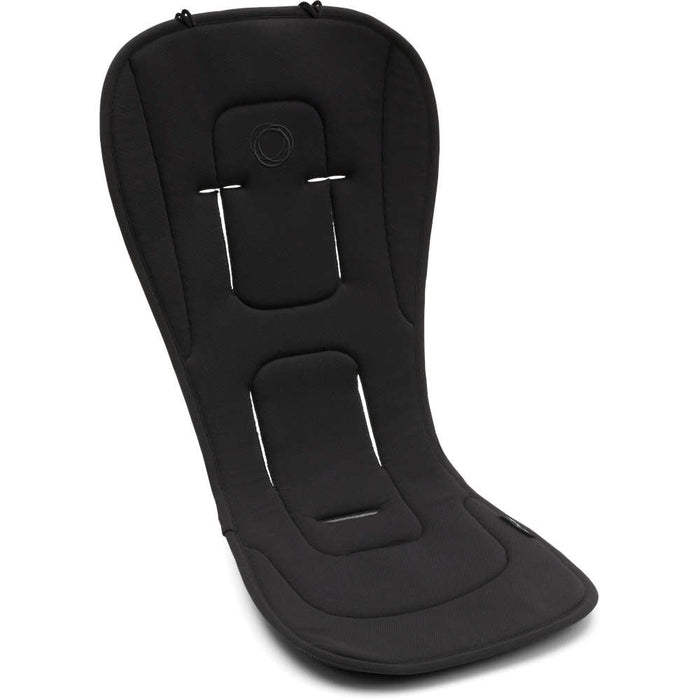 Bugaboo Dual Comfort Seat Liner
Original price
$79.95
-
Original price
$79.95
Keep your baby cool and dry all year round with the Bugaboo dual comfort seat liner. It's fully reversible and features soft, antibacterial fabrics & a 3D mesh for extra breathability, so your baby can lie back and relax no matter the weather.
Comfort for all seasons
The seat liner's summer side features a cooling 3D mesh that maintains airflow to prevent overheating, while the comfort side has a super soft pique fabric with Cooldry® properties to absorb moisture and regulate your baby's body temperature.
Stay fresh & clean
Say no to sweat and dirt. Maintaining the seat liner is a breeze—all you need to do is remove it and throw it in the wash. The antibacterial properties ensure that the seat liner stays clean and hygienic all year long. Materials are PFAS-free.
Stylize your summer
The Bugaboo dual comfort seat liner comes in several stylish colors, brightening your stroller on these hot summer days. There's a color for every adventure.
Compatible with
Bugaboo Bee (2007 model)
Bugaboo Bee (2010 model)
Bugaboo Bee 3
Bugaboo Bee 5
Bugaboo Bee 6
Bugaboo Cameleon 3
Bugaboo Cameleon 3 plus
Bugaboo Donkey
Bugaboo Lynx
Bugaboo Donkey 2
Bugaboo Donkey 2 Mono
Bugaboo Donkey 2 Duo
Bugaboo Donkey 2 Twin
Bugaboo Donkey 3
Bugaboo Donkey 3 Mono
Bugaboo Donkey 3 Duo
Bugaboo Donkey 3 Twin
Bugaboo Donkey 5
Bugaboo Donkey 5 Mono
Bugaboo Donkey 5 Duo
Bugaboo Donkey 5 Twin
Bugaboo Fox
Bugaboo Fox 3
Bugaboo Fox 2
Bugaboo Butterfly