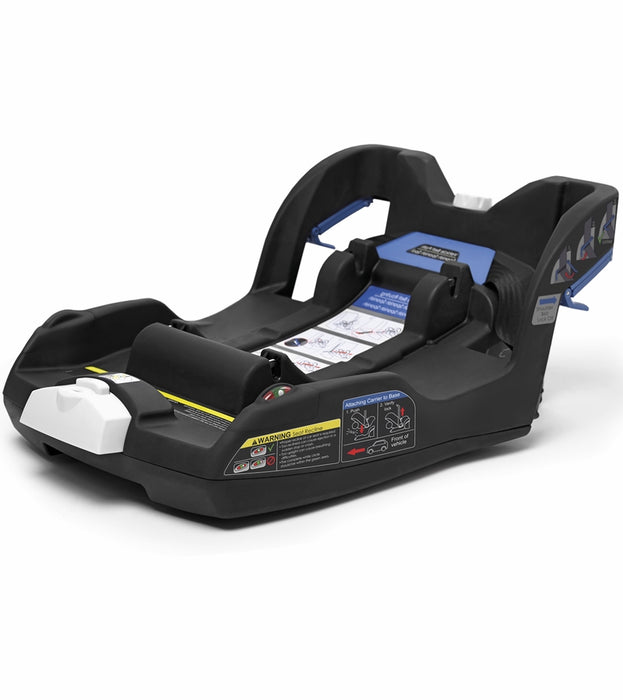 Doona Latch Base
Original price
$149.00
-
Original price
$149.00
The Doona LATCH Base is compatible with the Doona Infant Car Seat and is intended for rear-facing use only. It ensures correct installation every time. The Doona LATCH Base has been designed, tested and certified according to US safety standards and regulations and conforms to all applicable Federal Motor Vehicle Safety Standards. It can be installed in the vehicle either with the LATCH system or with the vehicle's belt. Its secure click-in and easy click-out mechanism provides effortless mobility for parents on-the-go.
• Quick and simple installation and release - One click vehicle installation 
• 
Compliant with US regulations FMVSS 213
• 
Height adjustment mechanism and easy-to-read Level Indicators ensure proper seat angle adjustment and positioning
• LATCH connector system facilitates quick and simple installation and easy release
• Integral belt locking clips enable snug and effortless vehicle seat belt installation
• Doona installation Indicator confirms that Doona is safely locked in position
Product dimensions: 9.6 / 15.7 / 20.9 inches
Product weight: 10 lbs

Suitability: Compatible with the Doona Car Seat.
Intended for Rear-Facing use only.
Group: 0+
Infant weight: 4-35 lbs (1.8-15.8 kg)
Infant height:
 up to 32 in (81.3 cm)
For the Doona Accessories, we provide a 1-year warranty against manufacturing or material defects.