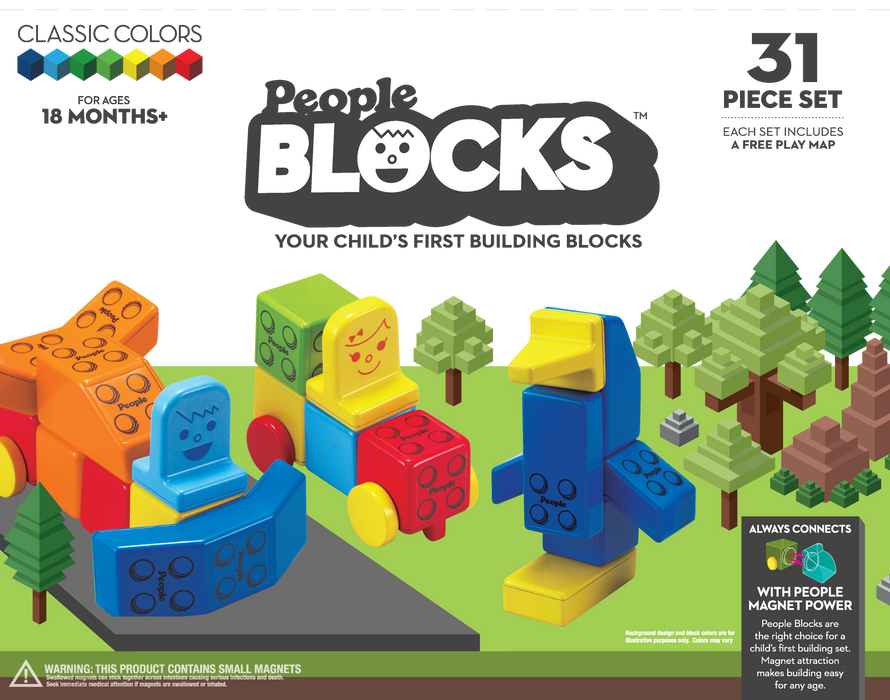 People Blocks Zoo Animals 31 Piece Set
Original price
$59.99
-
Original price
$59.99
People Blocks 31 Piece Set – Classic Colors
The award-winning, easy to use, loved by parents, magnetic building blocks!
The People Blocks 31 piece set comes with the pieces and play mat you need to build your own People Blocks universe. This is the perfect set to start building with. It comes in our wildly popular classic colors and uses our unique patented magnet design so that building is fun for all ages.
18 Months – People Blocks are perfectly crafted to fit in a child's hand and allows them to stack easily with the power of magnets
2 years – Children will develop beyond stacking to matching and pattern building as their imagination develops. Children will explore different angles, unique combinations, and asymmetrical designs.
3 years – Children begin to make anything and everything they can think of and see in their everyday activities. The possibilities are as unlimited as their young imaginations.
4+ years – With the power of magnets, your child's creativity will be seen in their own unique designs.