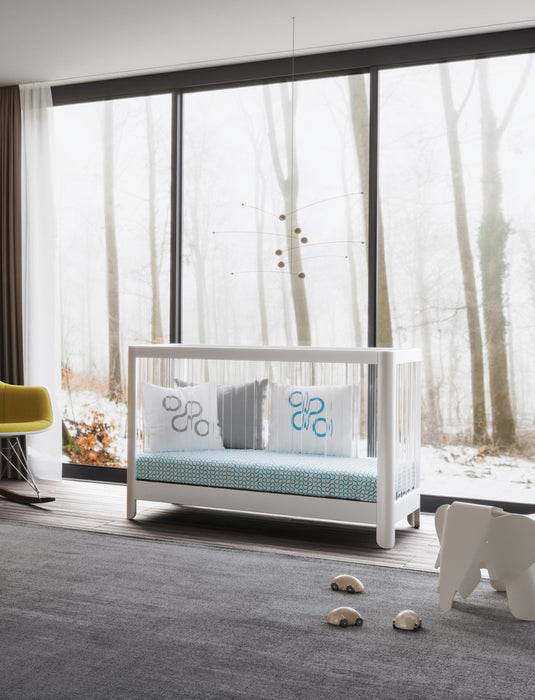 Reverie Crib
Original price
$1,390.00
-
Original price
$1,390.00
Following our tradition of bringing modern design in innovative ways to the nursery we are proud to introduce Reverie. Each acrylic rail is custom molded to provide a wave like form that flows around the crib. This beautiful 4-sided formed acrylic crib is made of BPA free, phthalate free, 100% recyclable, clear acrylic framed with one inch thick solid hardwood. The Reverie brings a beautifully modern approach providing clear views of your baby, all at a price point that makes this a perfect choice for anyone looking for a modern acrylic crib. 
2 in 1 Crib converts to a daybed for your toddler! 
-Product Dimensions: 30"D 54"W 36"H, 100 lbs
-For use with standard size crib mattress (28"D 52"W 6"H). Mattress not included.
-Sides, base and platform wood construction.
** Spot on Square **